Written for students who want to rent a home for as little as they can afford. Many homes in Houston can be rented for less. This is a very convenient way for those who want to have off-campus student housing. Houston is a big Texas town famous for NASA headquarters, although that is quite far from the city. Living here is not that expensive. The weather remains warm around the year.
Commuting:
Because Houston is a true Texan town, public transportation is not as good as metros, and practically everyone has a car. Uber, Lyft Run, and other similar services are usually accessible, though regular use may be costly.
It is, therefore, preferable to use the bus if you live far from the institution. However, walking a few miles is considered typical. Houston Bicycles is a "bike sharing" service that allows you to borrow a bike to commute throughout the city; it is a convenient and cost-effective mode of transportation.
The airport is pretty far from the city center, therefore taking a bus from the airport to the city center is the best option.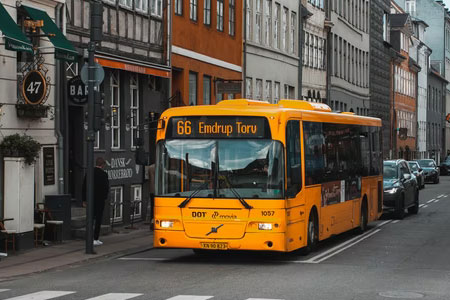 Terms of Lease
A Deposit is a one-time payment made to the landlord in the form of a specified sum of money. A predetermined amount ranging from each person is charged as an application fee. This is a non-refundable fee, even if you have already paid it and then canceled the reservation.
Admin Fee: This is a non-refundable fee charged by some apartment owners to their tenants. Everyone who rents the apartment contributes to this cost. The application fee has a similar refund policy.
Pet Fees: Vary depending on the apartment. Depending on the pet, prices might range from per month to per year.
Waiting List Fee: A fee that must be paid to the apartment in order to secure your reservation. There are wait-list fees (token money) that you must pay for some desirable flats. It is a non-refundable fee, although it is only applicable to particular flats.
Fees for Reservations: In some circumstances, the total fee that you wind up paying at the time of booking adds up. The first month's rent may also be requested by the apartment.
SSN (Social Security Number): To rent an apartment in the United States, you must have a Social Security number.
Guarantor: In some situations, the landlord or housing management may require a lease guarantor, who acts as a third party to offer rental security.
Lock-In Time: If the rental agreement is broken within a certain amount of time, the renter will not be eligible for a deposit reimbursement. The length of the lock-in term varies and is specified in the leasing agreement.
Other Factors to Take into Account When Renting an Apartment
In Houston, there are hundreds of apartment complexes to choose from. When choosing an apartment, there are a number of factors to consider, including:
The ideal location:
Security is available around the clock.
Utilitarian services
Internet Access: Television:
The following are the locations inside the complex:
Modern amenities:
Shopping
Plan your meals,
Facilities for Apartments and Community Amenities
Rental of furniture, etc.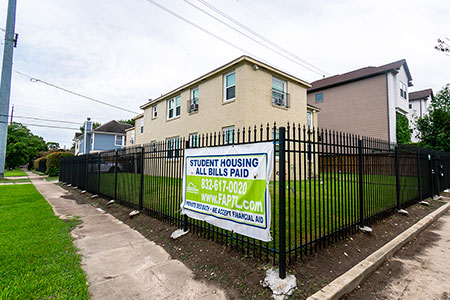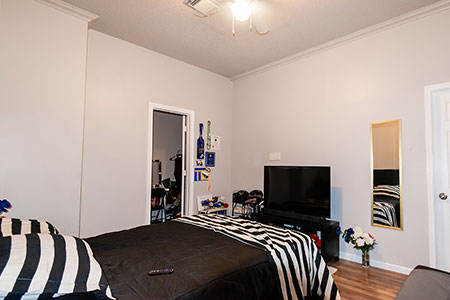 Subletting
It may be feasible to sublet or take over an existing lease on an apartment, condominium, or townhouse. A sublease agreement is one in which a person who is leasing an apartment or other property leases it to another person.
However, be sure that the apartment complex or the original landlord will approve this arrangement before proceeding.
Roommates
Sharing a living space with another person is a great way to save money, divide household responsibilities, and make new friends.
On the other hand, you can end up sharing a home with someone who has different cleanliness standards, sleeping habits, and lifestyles, as well as different religious and political views. Learn about your roommate. Be honest and open about your expectations and preferences.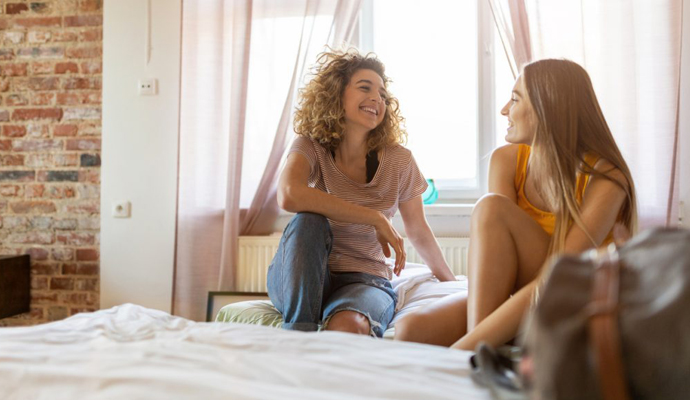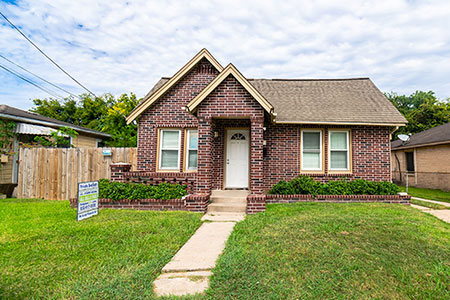 Houston, Texas Student Housing is Available
Choosing to remain near your university has a number of advantages over choosing to stay elsewhere. Long car rides to your house or college might deplete your energy and enthusiasm simply by sitting or standing in the vehicle.
For a place to live, Rice University, University of Houston, University of ST. Thomas Houston, Texas Southern University, University of Houston-Clear Lake, Houston Baptist University, NASA Central Station, and others offer students the best possible housing options in close proximity to renowned universities and academic institutes such as Rice University, University of Houston, University of ST. Thomas Houston, Texas Southern University, University of Houston-Clear Lake, University of Houston-Clear Lake, University of Houston-Clear Lake, Houston Baptist University, Etc.
For a Place to Live assists students by matching them with the best housing options near their college. They ensure that the environment is student-friendly, safe, and convenient to campus while also providing the best value for money.