For a Place to Live offers a contactless and fast process to meet your needs. Here are the steps to rent your next place to live:
Step 1: Browse the Properties.
Step 2: Click Apply, upload documents and pay a $50 application fee.
Step 3: Communicate through text for application status and approval - sometimes within a few minutes
Step 4: Pay a Security Deposit with several online methods.
Step 5: Sign the lease electronically
Step 6: Receive text/voice instructions to retrieve keys from the secured lockbox at 2616 Rosedale St. Houston Tx 77004.
Move into your new home. Remember we know you by your name.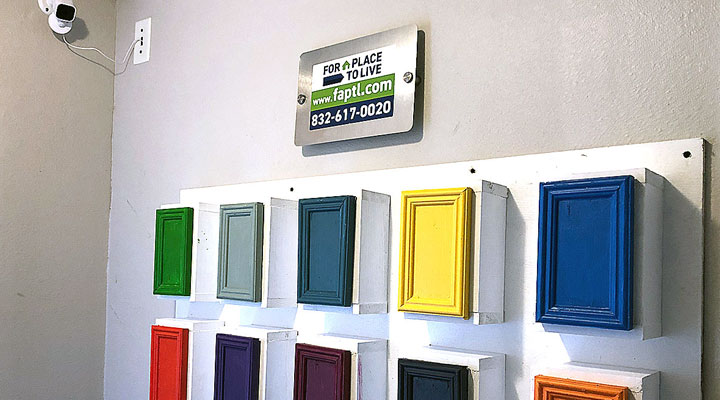 Current Residents
Locked out? Lost your Keys?
Step 1: Text "Your Name, Property Name, Unit#" at 832-617-0020 from your cell phone
Step 2: Pay a $25 key replacement fee
Step 3: Go to 2616 Rosedale Street, Houston TX 77004 - Back House > 1st Floor > Light Blue door on the right
Step 4: Call/ Text 832-617-0020 for the code
(The camera is on at the pick-up center)