Spot and Deal With Rental Scams In The Most Efficient Way
There are scammers everywhere, even in the rental business. Even though you might not intend to fall for such a scam, you might still end up falling victim to a rental scam if you are not careful enough.
That's why knowing how to spot and deal with rental scams is essential so that you can keep a sharp eye out for anyone who might try to defraud you.
So for all of you who are on the lookout for a new rental house, the following advice may assist you in recognizing and avoiding these frequent rental scams.
How to Spot and Deal with Rental Scams
The internet has indeed made it easier to find a rental. However, it has also turned into a perfect place for scammers. 
Rental scams take place when a landlord or a possible tenant lies about important information. False advertisements and replies to rental advertisements can harm both parties.
We've compiled a list of the most prevalent rental scams as well as provided advice on how to deal with them.
Stolen Listing And Photos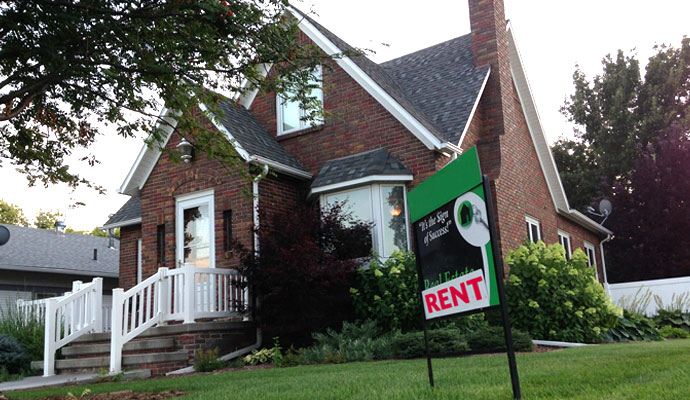 Occasionally, you may come across a rental ad that appears to be almost too true. A scammer is most likely lurking in the shadows of the advertisement.
It's relatively easy for a scammer to duplicate and paste any genuine landlord's online advertisement for a vacant flat, though at a substantially reduced price.
Many people who commit rental scams simply alter basic contact information once they've copied and pasted a legal listing.
They usually require a down payment or the rent for the first month from prospective tenants or buyers before allowing them to see the property.
Besides, scammers will also use images taken from a variety of places, including the Multiple Listing Service (MLS).
Be very wary if you come across a rental listing with images with the MLS watermark. If someone posts a photo with a watermark, it indicates that they don't possess the original photograph and aren't affiliated with the subject property in any way.
Do your homework if you're looking to rent an apartment from outside of the town and won't be able to inspect it in person prior to actually signing a lease.
Absentee Landlord
Having a landlord who doesn't reside near their rental property isn't unusual. However, genuine landlords will still have procedures in place to cope with the fact that they may be located in a different country or continent.
On the other hand, one of the most typical cons involving apartment rentals involves convincing tenants to overlook inadequate communication.
Scammers are also highly skilled at making all appear to be legitimate. They even go so far as to reference a lawyer and a third party to present it as if they are watching over things while the landlord is absent.
Last but not least, remember that any reputable property management business /genuine landlord will always be ready to give you all the relevant documents and take you on a property tour.
No Lease
Renting a unit or apartment without signing any paperwork is another fraud that con artists use.
Please refrain from doing so! If they insist on making a verbal agreement, it should be taken with a grain of salt.
There is a risk of a rental scam if an arrangement is made without a written lease.
Month-to-month leases seem to be common, but you usually have to sign an additional agreement before you move in.
If the landlord provides a lease, you should be sure you read it well and consult with legal counsel before finalizing any decisions.
Adding a Fee For a Background Check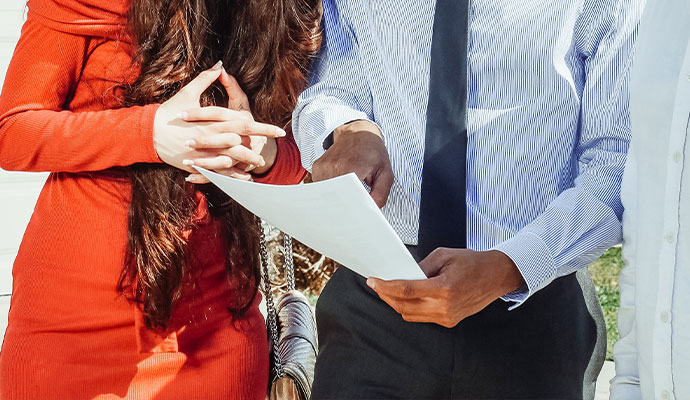 Before allowing a renter to move in, it's customary (and indeed rather frequent) for the landlord to conduct a background check on that individual.
Landlords are responsible for verifying the tenants' identities before entering into a lease agreement with them.
The cost of such a background check is typically included in the registration fees for renting an apartment. Therefore, the cost might range anywhere from $35 to $75 for each applicant.
If the landlord asks for much more, you should suspect that you are being scammed. 
Never pay for a background check with cash, just on the spot. If it doesn't feel quite right in the application process, it's a good idea to work with either a reputable real estate agent or a broker.
Amenities Are Missing
Rental scams like this one are particularly sleazy. Rents will be raised as a result of the listing's claim that the building/apartment contains only the finest amenities.
It's usually best to see the building and the apartment in real life to ensure you're getting the right information.
Final Words
There'll be no way for you to tell if the rental listings are genuine if the rental brokers/landlords are using false information. So one should know how to spot and deal with rental scams.
Besides, if you are looking to find accommodation without the risk of any kind of rental scam, contact For A Place To Live, as we promise to offer you the best of services!