Some Tips to Decorate Your Bedroom
Hi there! As you clicked the article, we will assume that you are a student currently living with or without your family. In this article, we will try to keep the suggestions as simple and small as possible. Money and Spaces are tight nowadays, right?!
Here are some tips for decorating your bedroom:
1. A Good Investment in Bed and Pillows!
Trust me, you will need a sound sleep after a long and tiresome day. No matter how much your budget is, try to buy a nice bed and comfortable pillows. Your energy and aspiration will increase after a good sleep!
2. A reading Table is a Must!
I will suggest buying a large reading table with some shelves on it. So that you will have a spacious area and can use it freely. You will be able to conveniently use your laptop too.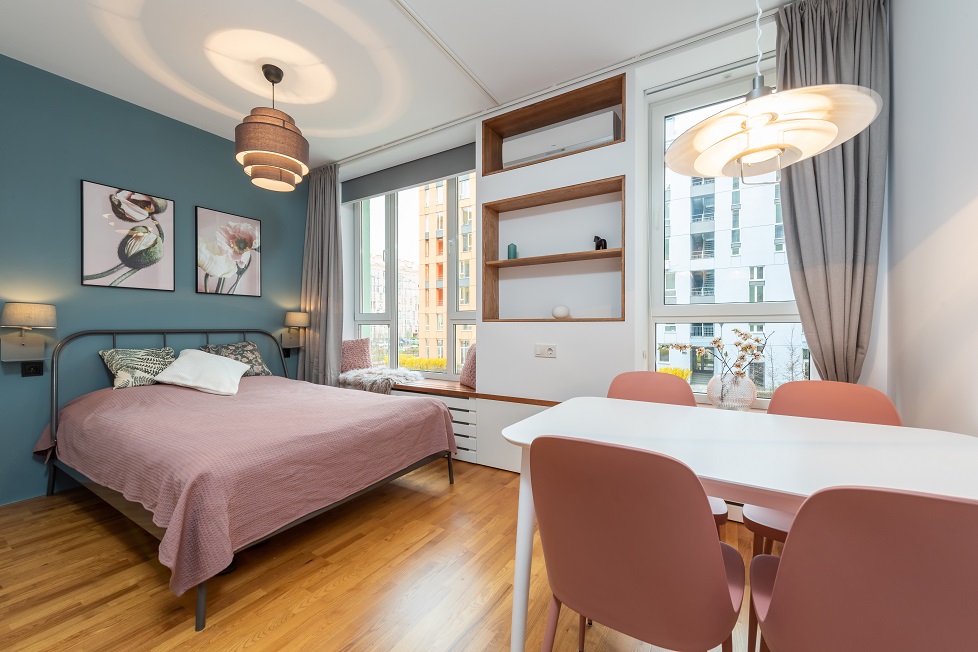 3. A Closet, What?!
You have to put your stuff away, right? Your clothes, files, important documents, and whatnot? It is a necessary evil and may take a large chunk of space. But you will not regret it. So, if you can afford a closet or almirah, go for it. At first, it may seem difficult to organize the closet according to your need, but when in time of hurry or emergency, you will pat yourself for the decision to buy a closet. 
A tip: If you are smart enough, you can use a storage separator or storage boxes!
4. Table Lamp
You have a primary light source in your room, that's fine. But it's better to have a table lamp too. Sometimes, intensive illumination may strain your eyes, or at night, it might be inconvenient for others.
5. Memo Board
It may sound strange, a memo board? Well, to keep notes, track daily plans, routines- it can come very handy. A Whiteboard can also be a good alternative. Be sure to buy other accessories like markers, a cleaner, wall hanger with it.
6. Place a Rug
You don't want your floors to look grimy, do you? Place a nice, beautiful rug in front of your door or bed so both the floor and other furniture stay clean. It will also glamorize your floor rather than showing its bare bone.
7. Small Decorations
Last but not least, add some decorations to brighten up your own little world, Whatever brings you joy: a little peace of mind and refreshes yourself. It can be anything like a window garden, a nice wall clock, some knick-knacks, wall tapestry, etc.
These are just some basic ideas. At the end of the day, it's up to you how you customize your own style. Find out what serves your purpose best and do accordingly.